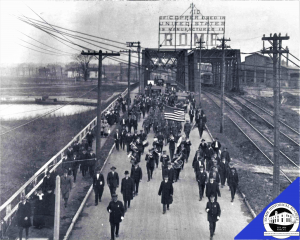 Historic Rome, NY, incorporated in 1870, is conveniently located in the geographical center of New York State at the foothills of the Adirondacks, and positioned at an important early land bridge between main waterways. Due to its strategic location, it was considered one of the most important transportation points for people and goods moving west.
In 1758, Fort Stanwix was constructed to protect the great Carrying Place (land bridge) and its settlers. In 1777 under Col. Peter Gansevoort, it became "the fort that never surrendered," effectively swaying the course of the American Revolution and ultimately contributing to the patriots' victory.
The ceremonial ground breaking for the Erie Canal happened here on July 4, 1817. The Erie Canal connected the waters of the Atlantic Ocean with the Waters of the Great Lakes, thus opening the west and making New York the Empire State.
Rome flourished as a canal town. The flow of raw materials, finished goods and people brought great prosperity to the city. During the Industrial Revolution, Rome gained the reputation as the "Copper City" as its metal industries produced an estimated 10 percent of all copper in the US. Throughout the centuries, our great city has been home to many of our country's pioneering minds and remarkable patriots.
Griffiss Air Force base features prominently in Rome's history. It began as Rome Air Depot in 1942 transporting supplies and maintaining equipment. In 1948 it was named Griffiss Air Force Base, expanded as Rome Air Defense Sector specializing in radar and military technology. Although much of the base closed in 1995, the Eastern Air Defense Sector is one of two facilities in the nation that monitor United States air space.
Rome has been home to many noteworthy and influential residents. Benjamin Wright lived in Rome at the inception of the canal era. He self-taught himself engineering and became the Chief Engineer of the Erie Canal. John B. Jervis worked under Wright on the Erie, became a Resident Engineer on the Erie and worked on other canals. Jervis was credited with importing the first locomotive to America and the inventor and inventing an engine design which revolutionized railroads. His home became Jervis Public Library.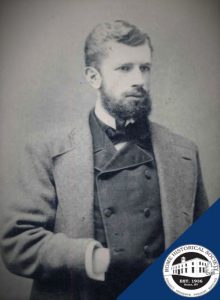 In 1851, Jesse Williams inaugurated the factory system of making cheese from sweet milk just north of Rome near the current Rome Fish Hatchery. Francis Bellamy, who is most famous for authoring the "Pledge of Allegiance," is buried here in Rome. Alex Haley, the talented author of "Roots," also lived in Rome. John Dove, who was instrumental in the development of the CD-ROM technology at Rome Labs, was also a fellow Roman.
In an effort to remember and memorialize the historic importance of Fort Stanwix, the National Park Service was invited to Rome. A reconstructed Fort Stanwix opened on the site in 1976. It currently hosts 85,000 visitors per year from across the nation and the globe.
To learn more about Rome please view our brochures:
Business Brochure
City_of_Rome_General_Brochure_Pages[1]
General Brochure
Residential Brochure
Tourism Brochure