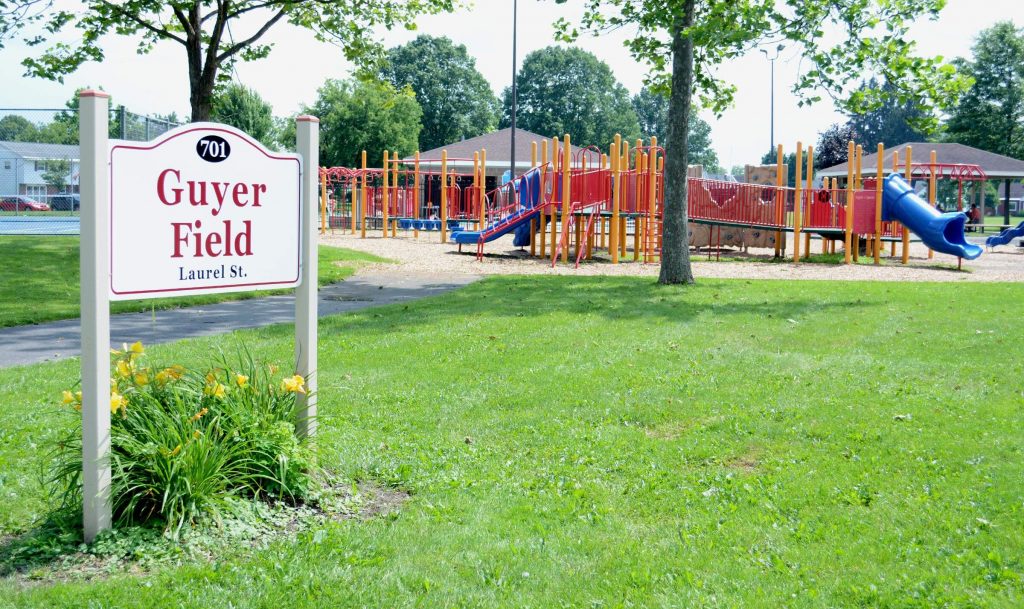 The City of Rome Department of Parks, Recreation and Community Activities operates and maintains 25 parks, 12 playgrounds, five pools and one civic arena.
The mission of the City of Rome Department of Parks, Recreation, and Community Activities is to provide diversified recreation programs and facilities for all our citizens in a safe and enjoyable environment.
The Department is proud of our truly exceptional facilities and programs, which are enjoyed by tens of thousands of residents and visitors each year.  Our parks and programs help to make the City of Rome a unique and wonderful place to live, work and PLAY!
The City of Rome Parks Department is comprised of several divisions:
         Parks
         Pools
         J.F. Kennedy Civic Arena
         Administrative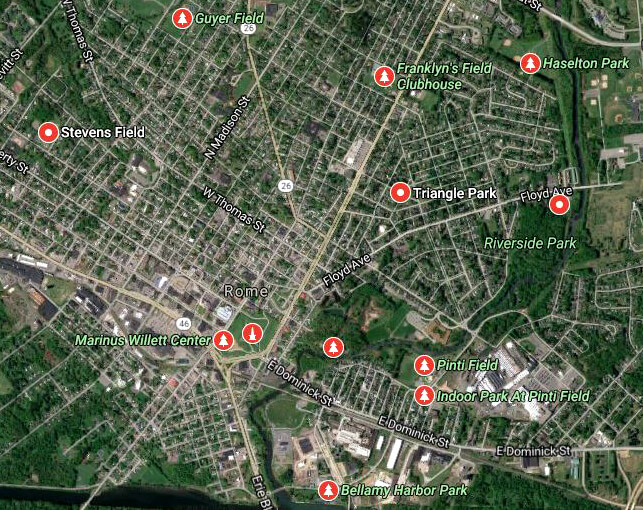 Inside this website, you will readily find information available on all of our divisions as well as information on everything from our summer pool hours to our award-winning dog park and from our J.F. Kennedy Civic Arena to our highly popular summer program and winter indoor park. You will not only find information about our programs but also will be able to access employment applications, waiver and release forms and other materials to help register for programs or rent/reserve a city park, pool or pavilion.  Help is never more than a few keystrokes or a phone call away also – and you can contact us directly either through the website or by calling us at the telephone numbers included.
Have a great day, and we'll see you at the parks!
Announcement:
The City of Rome Parks and Recreation Department has cancelled the signups for the Summer Drop in Program at Pinti Field due to the NY Pause Act. The signup was scheduled for Wednesday May 6th at Rome City Hall. No new signup date has been scheduled. Anyone with questions can contact the Rome Recreation Department office at 315-339-7656 or email jkorpela@romecitygov.com.
Documents and Forms for Download:
Parks & Recreation Contact Information:
198 N. Washington Street
Rome, NY 13440
Phone: (315) 339-7656
Fax: (315) 838-1161
---