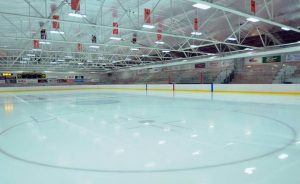 The J.F. Kennedy Civic Arena is one of the City of Rome's most popular venues. Construction began in 1963 and was completed in 1964. – Renovation on the arena started in 2008 – the arena hosts numerous figure skating and ice hockey events, as well as learn to skate programs for youths. The J.F. Kennedy Civic Arena is also home to the Rome Free Academy Varsity Hockey Team, which plays its home games at the 1,200-seat facility.
The J.F. Kennedy Civic Arena is located at 500 W. Embargo St. in the City of Rome. It is co-located with the municipal pool.
The John F. Kennedy Civic Arena is a regional facility, which is used primarily for ice hockey and figure skating from October through March. The primary users are RYHA also known as Rome Grizzlies, a not-for-profit youth hockey organization; Rome Free Academy; a local figure skating club; and various local groups and organizations as well as the general public.
In 2011, Phase II of the renovation project was completed. Improvements to the facility, specifically the warming room and concession area, allow for more and better off-season use of the facility, including usage by teens and seniors.
Click HERE for the Kennedy Area schedule of upcoming practices and game times.
Spring Adult Basketball Leagues for the 2023 season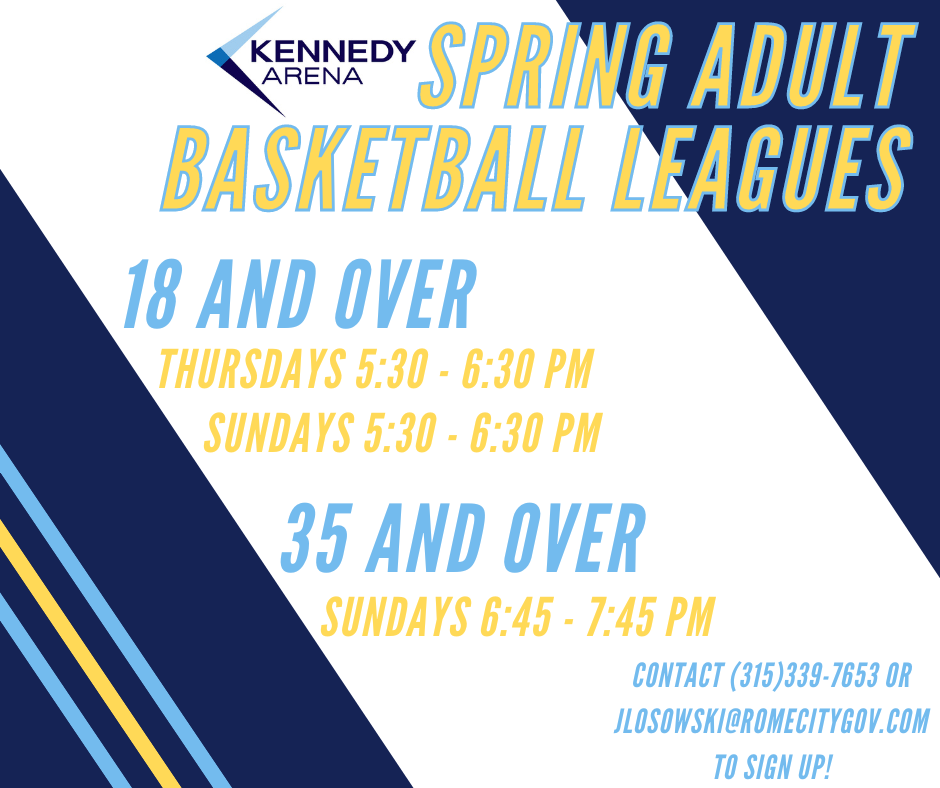 2023 Spring League Sign-Ups can be found
here.