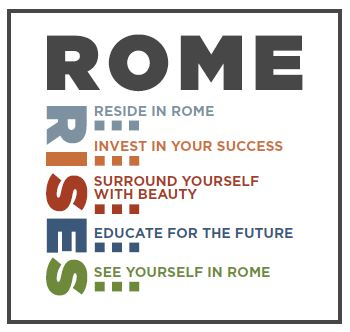 The City of Rome is a host of opportunities for sites available for development and redevelopment. As a centrally located city within New York State and the Mohawk Valley, the City of Rome is centered around several manufacturers and a growing Unmanned Aerial Vehicle industry and thriving Cyber Security sector.
The city is home to great public services including water, sewer, gas, electric, and trash/green waste collection. The city is also home to a world class water filtration plant which has the capacity to produce up to 18 million gallons per day, while the current usage is at around 7.5 million gallons per day. The stable pH level is a tremendous advantages for the brewing and distilling industries.
The city maintains a real property purchase program for all types of properties including residential, commercial, industrial, and open space; mostly with tax foreclosed parcels. For these listings please see the Real Property Committee.
Some of the larger site development opportunities/priorities and properties with development incentives can be found at Rome Rises. They include Woodhaven, 1333 W. Dominick St., and Former Rome Turney.
Please visit the Purchasing page for any bid opportunities available at this time: Treasurer and Purchasing
City Development Opportunities Contact Information

:

Matthew J Andrews
Deputy Director of Community and Economic Development
(315) 339-7628
Email: Matt Andrews